The experienced, knowledgeable lawyers of the Solem Law Office provide a full range of legal services to people throughout western North Dakota. Since the firm's opening in 1959, we have demonstrated a tireless commitment to our clients and their success in a variety of areas.
Estate Planning And Probate
We help people establish thorough, reliable estate and wealth management plans. We are well-versed in estate planning issues relating to oil and gas interests, as well as those facing farmers and ranchers in North Dakota. We also help our clients plan for their health care later in life.
Family Law
We work with individuals and families to resolve matters of divorce, child custody, child support and other family law issues. We are committed to pursuing a fair, sustainable outcome for you and your loved ones.
Oil, Gas, Coal And Wind Energy
North Dakota is a rich cradle of energy resources for the entire United States. Our attorneys represent landowners who need to protect their personal and financial interests relating to oil, gas, coal and wind energy. We also act as consultants and representatives for people who have questions or concerns about mineral rights.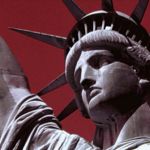 Contact Us
When you work with the Solem Law Office, you are working with a legal team dedicated to you and your interests. To learn more about how we can help you resolve your legal issue, please contact us in Beulah at 701-390-1162 or Hebron at 701-878-4560.